► Chapter One: Hong Kong Overview
► Chapter Two: Travel Essentials
► Chapter Three: Getting In and Around Hong Kong
► Chapter Four: Hotels and Accommodations
► Chapter Five: Shop and Dine
► Chapter Six: Tourist Spots in Hong Kong
► Chapter Seven: Temples in Hong Kong
► Chapter Eight: Interacting with Hong Kong
► Chapter Nine: Nightlife in Hong Kong
► Chapter Ten: Off Hong Kong's Beaten Path
Chapter Two: Travel Essentials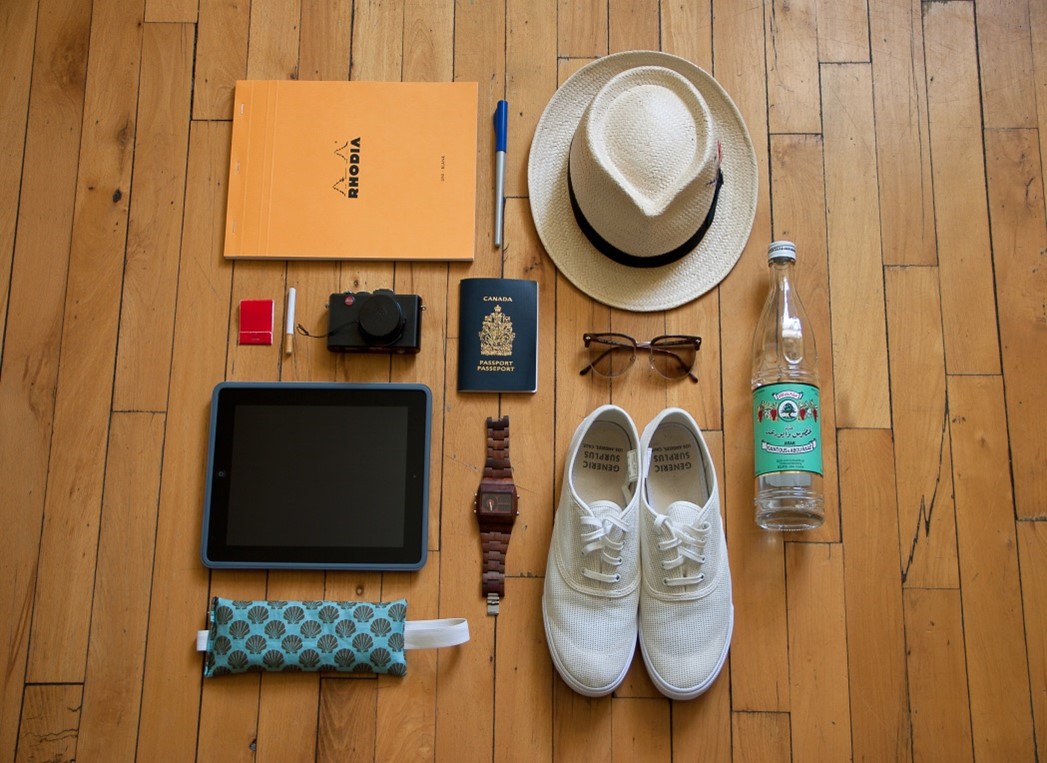 Now that you have learned several things about Hong Kong and already have general knowledge of the city, the next thing for you to learn about and accomplish before actually going there is the travelling requirements or traveller's info.
The travel requirements and some basic reminders in planning your trip to this city are essential in order for you to have a wonderful experience and not get into trouble especially in immigration and customs.
In this chapter, you will learn what you need to do for you to be able to travel to Hong Kong, things you need to bring and be aware of, the different transportations and ports of entry in and out of the city as well as essential information for first time travellers such as money, communication.
Just like other countries, a valid and updated passport is required for all visitors to the city. Your passport should be valid for at least one month after your period of intended tour or stay in Hong Kong; on the other hand, people who have been regarded as a stateless person must have at least two months of passport validity after the period of intended stay.
For tourists in general, you do not need a visa to enter the city of Hong Kong. Depending on nationality, visitors can stay for one up to 180 days without a visa.
You can check the nearest Chinese embassy in your area if you are unsure of your status. For further info regarding visa and passport requirements, please check the Immigration Department website at <http://www.immd.gov.hk/eng/>
As of now, only Indian nationals can visit the city for not more than 14 days without a visa as long as they have a valid travel document. Visa will be required for Indians who wants to stay in the Hong Kong for more than 14 days. Visit the Chinese Embassy for more details.
Travel Pass for Business Travellers
If you are a businessman who frequently visits
Hong Kong, you may apply for the Hong Kong Special Administrative Region Travel Pass. This pass is intended to provide business travelers with a simplified and quick immigration procedure as long as they have valid passports and has an entry permit to do business in Hong Kong. Here are the eligibility criteria set by Hong Kong's immigration office if you want to avail a travel pass:
Must have a primary purpose or need to visit
Hong Kong on a frequent basis
Must have previously visited Hong Kong at least three
times in a year before application. Visits to mainland
China or Macau is not included
Another option if in case the first two doesn't apply is
that the Director of Immigration must be fully convinced
and satisfied that your visits to the city may bring
significant benefits economically.
Business Traveller Pass holders may use Hong Kong
residents' counters for simplified immigration clearance
procedures.
The downloadable application form and further information on how to acquire the pass can be found on the Immigration Department website at <http://www.immd.gov.hk/eng/>.
Frequent Visitor e-Channel
If you would like to always travel to Hong Kong as a tourist, you can also apply for a Frequent Visitor Pass using computerized self-service e-Channels. Acquiring this kind of pass can provide a quick and easy clearance for you or your family at the immigration. Here are the eligibility criteria set by Hong Kong's immigration office if you want to avail a Frequent Visitor Pass:
Must be 18 and above
Must hold a valid travel document or a valid multiple
visit visa
Must hold one of the following documents: HKSAR
Travel Pass or APEC Business Travel Card with 'HKG'
printed on the reverse side. (You may inquire with your
airline regarding the Hong Kong International Airport
Frequent Visitor Card Frequent Flyer Program
membership card)
Another option you can take if in case you don't have the
documents mentioned about is first, there should be no
adverse record of you in the Hong Kong SAR; and
second you should at least have visited Hong Kong SAR
by air through the Hong Kong International Airport for
more than 3 times in a year prior to the frequent visitor e-
channel enrollment.
Once you successfully acquire this pass, you now use the Frequent Visitor e-Channels at the following airports:
Hong Kong International Airport
Macau Ferry Terminal
Hung Hom
Shenzhen Bay
Sha Tau Kok
Man Kam To
China Ferry Terminal
Lo Wu
Lok Ma Chau Spur Line
Kai Tak Cruise Terminal
Lok Ma Chau
Tuen Mun Ferry Terminal
Traveller's Info
In this section, you will be provided with essential traveler's information on what to do and what not to do in
Hong Kong. Be sure to keep all these essentials in mind while you are traveling.
Money Exchange, ATMs, Checks and Credit Cards
You may want to exchange your national money to a
Hong Kong dollar at any authorized money changer. You should look for a Quality Tourism Services (QTS) Scheme to make sure that the money changer is accredited and safe.
You also have the option of exchanging your money at currency exchange counters located inside the Hong Kong International Airport. It is open from morning until night.
ATMs are found almost everywhere and are available 24/7. You can use international cards and also withdraw to various HSBC 'Electronic Money' machine, especially for MasterCard and Visa holders.
Credit cards such as Visa, American Express, MasterCard, and Diners Club are accepted in various hotels, restaurants, and shops. You can easily tell what credit cards are accepted in a particular place by checking out their displayed sticker.
Traveler's checks encashment can be done through leading banks and also hotels. Be sure to inquire first to know the necessary requirements such as IDs or travel documents.
Electricity and Voltage
Hong Kong's standard electrical voltage is 220 volts AC, 50 Hz and majority of the outlets is a three-pronged style plug like in the UK. You may need a transformer to aid your electrical equipment or appliances. There are a lot of inexpensive adaptors that are sold at convenience and electrical/gadget stores.
Public Holidays
The only time that major shops and dining places or tourist attractions are close is usually during the first few days of the Chinese New Year. Most of them reopen for business on the third day; however, some convenience stores or local restaurants may stay closed for more than two days. If you want to know the public holidays of Hong Kong, you get updates online; it's also recommended that you call the shop or restaurant if you're not sure about their schedule of reopening during public holidays.
Health and Safety
Automatic sensors will measure your body temperature as soon as you arrived at the Hong Kong International Airport. If authorities think it's higher than average, you may be required to have a quick health check. You don't necessarily need vaccination certificates or other medical certificates, although it's better to check if your airline requires it.
The tap water in Hong Kong is approved by the World Health Organization and therefore safe to drink. Mineral waters, including imported brands, can be found in stores and supermarkets.
Hospitals in Hong Kong are readily available in case of any emergencies or accidents. The standard fee for medical attendance is $990; patients will always be treated even if they cannot pay immediately. Most medical professionals in public and private sectors can speak fluently in English.
Want to read the entire thing?